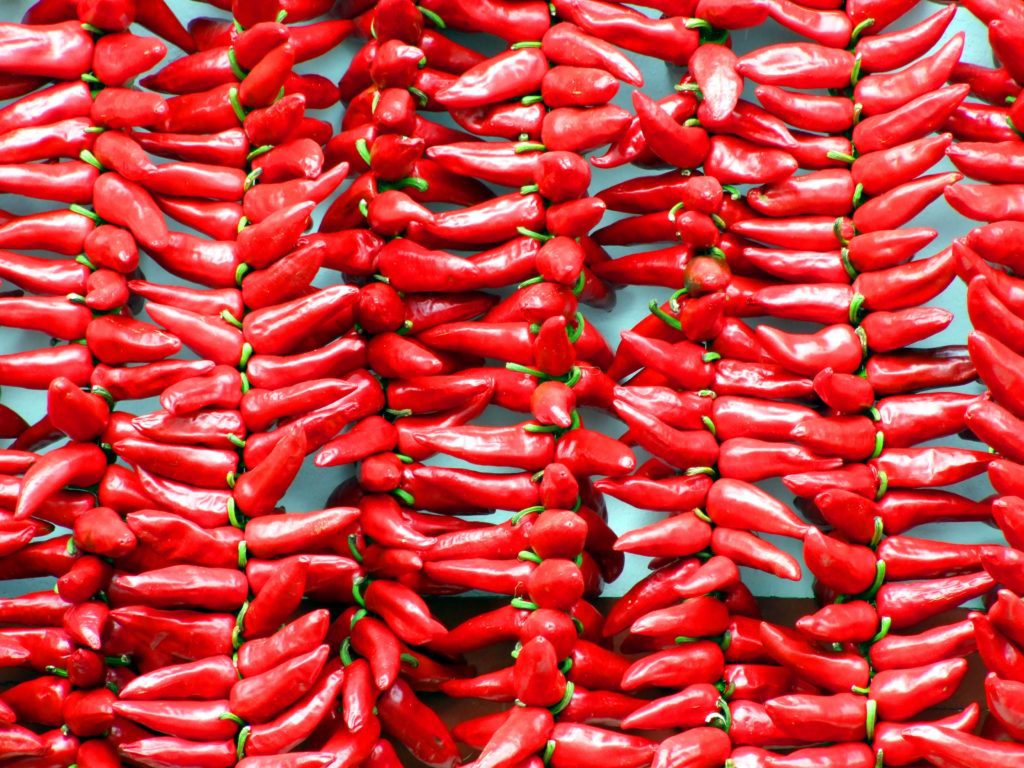 Go an discover the basque country interior lands, its numerous villages with incomparable charms.
Espelette :
Espelette is a well-known village in the basque country. Indeed, it has the name of the famous chilli known from all. On the spot, you will discover small typical basque houses, with it's famous chilli hang on the walls of houses.
Espelette is situated at 23.2 km from Saint-Jean-de-Luz
Itxassou :
Nestled at the feet "Urzumu", "Artzamendi" and Mondarrin. Itxassou is the ideal spot for hiking, but also to savor cherries which are the stars of the village.
The most beautiful villages of France :
Sare :
Filed among the most beautiful villages of France, is located Sare. Small typical basque village lodge between mountains and Spanish boundary.
Discover it's small heritage, especially it's Sainte Catherine Chapel, and it's medievals bridge as well as it's medievals path.
Saint-Jean-Pied-de-Port :
Filed among the most beautiful villages of France, Saint-Jean-Pied-de-Port fascinates by it's narrow medievals streets. Indeed this village is not unknown in France. It's middle age architecture is an asset that makes its reputation today. It owes equally a citadel classified as historic monument since 1963, and which is one among an unmissable tours of the basque country.
La Bastide-Clairence :
Filed among the most beautiful villages of france, la Bastide-Clairence will astound you by it's hidden breasure. Strong with it's basque architecture, this village brights as per it's amazing preservation. In fact, you can find at the heart of the village, an ancient forge still in activity, as well as weaving workshops.
You will be seduced by the authenticity of this village and it's labourdines houses with it's exceptional charms.