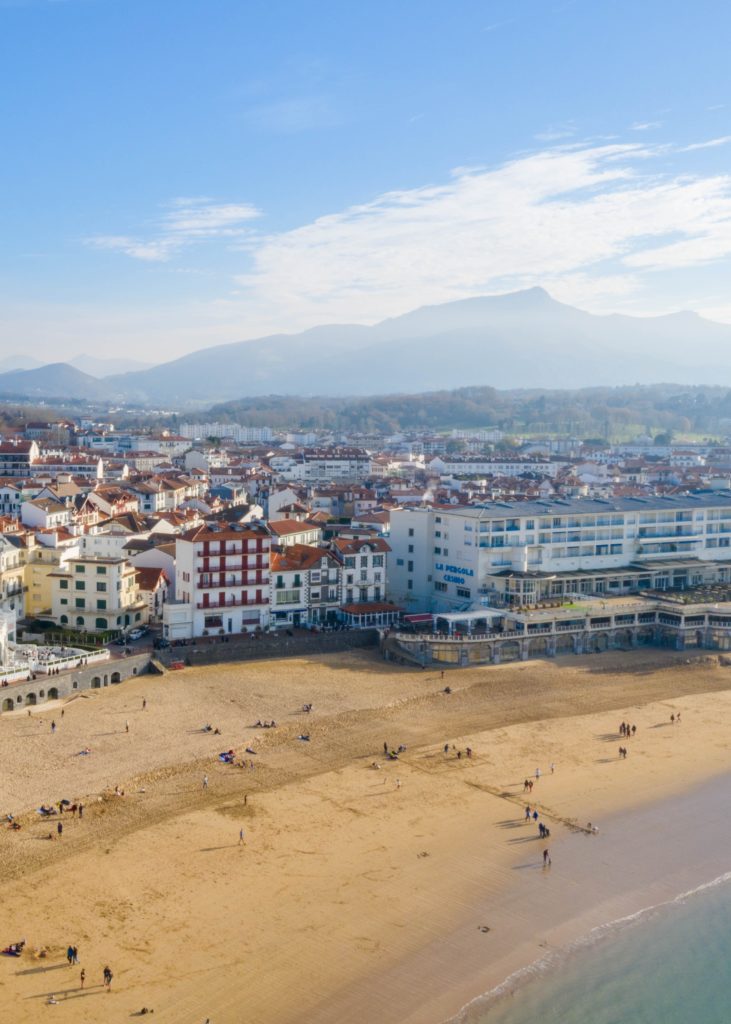 The city of Saint-Jean-de-Luz abounds with treasures.
Gambetta's street :
First of all, if you come in the heart of city, you will certainly come accross the Gambetta's street.
It is unavoidable during your visit because it's the main street of the city of the corsairs.
In addition it is very pleasant in any season, and above all pedestrian.
In these lanes, you will find small local traders.
Come and admire, the basque laundry, taste pastries of region, but also contemplate clothing shops, and jewelleries…which goes all along the street.
Saint Jean-Baptiste's Church :
By the way, you can't miss this pedestrian street, without seeing this famous church of Saint-Jean-de-Luz. Effectively, playing a role in the history of France, it is here that the wedding of Marie-Therese and King Louis XIV was celebrated in 1660.
The market :
In addition, as you continue the visit you will find the market on boulevard Victor Hugo. The market is located in the heart of city in building with a original architecture.
When you enter the market, local producers of fresh fruits, vegetables, cheeses meats and fishes are waiting for you at their stalls.
In fact, the market is opened everyday from 7 am to 13 pm along all year.
Then, all tuesdays and fridays morning as well as saturdays morning in summer, a market of regional products is held outside the market.
Pointe de Sainte-Barbe :
Futhermore, Saint-Jean-de-Luz is also known for it's pretty boardwalk along the beach.
Pleasant in every season, it allows access for walks at Sainte Barbe that offers breathtaking view over the bay.