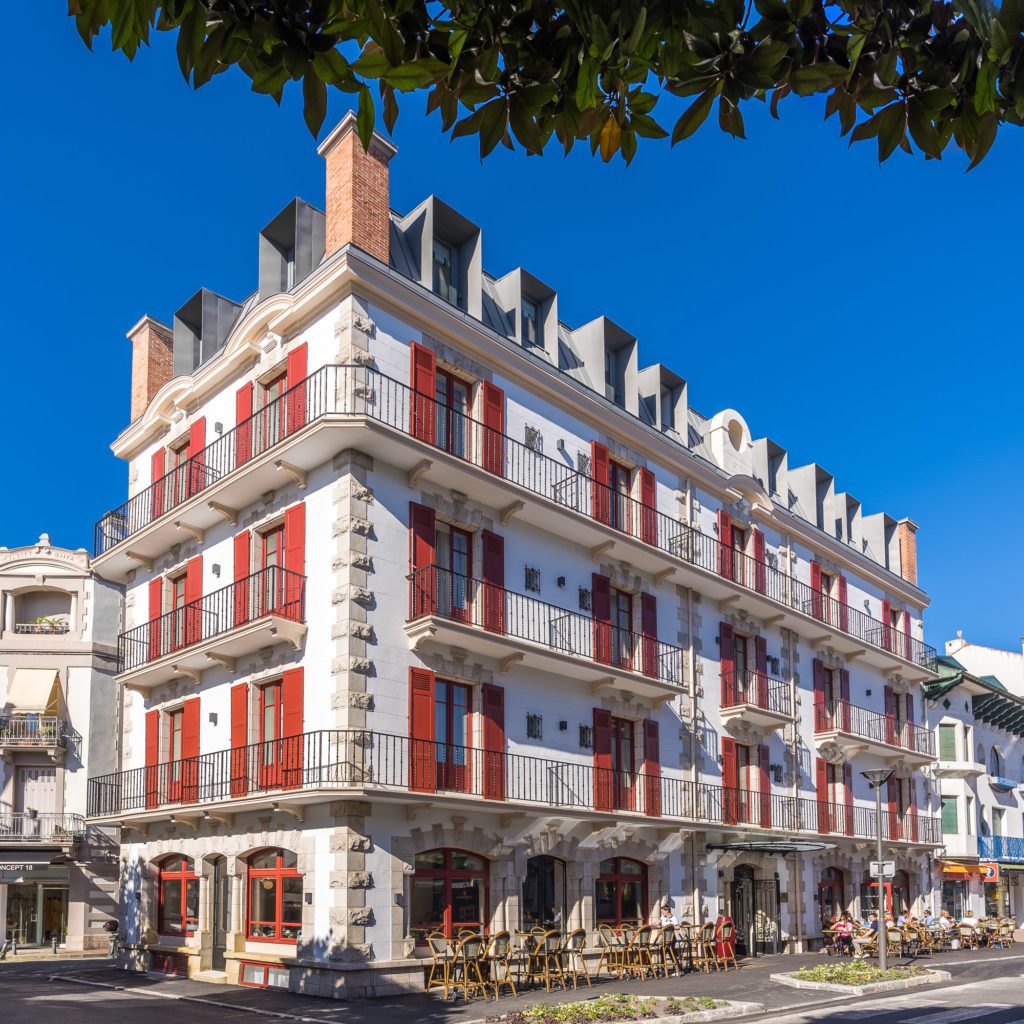 Long ago The Madison was an institution at Saint-Jean-de-Luz. Famous in all the region this establishmed brighted on the Boulevard Thiers.
It's after it's closure around 10 yers ago, that an ambitious family project gives birth. Effectively, the Olano family had desire to regive birth to this iconic hotel.
Indeed, the founder of the transport and logistic group Nicolas Olano, (luzien of birth) wishes to invest 100% in this big challenge which represents the Madison with the help of his children, Sandra and Jean-Michel. Bet succeeded with success since 20 December 2018, hotel and brasserie opened it's doors after one year and a half of
The first clients, impatients to discover the Madison, were very expected by our team which has welcomed them with great pleasure on these open days visits.
Integral visits of the hotel were made, the spa as well as the bewery : the entire team of The Madison was present to share this special moment with everyone.
These days have enable everyone as well as the Luziens to meet at the Madison like before.
In a friendly atmosphere, everyone got the opportunity to discover the renovation of the establishment and installation done by our teams. This helping hand has allowed integration and team cohesion among all members of the Madison Saint-Jean-de-Luz.
Today, about twenty people are here to welcome you everyday, a dynamic and helpful young team.